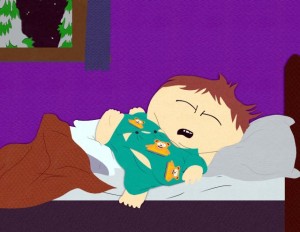 On a recent Adam Carolla podcast, a program to which I frequently listen and have made references in the past, the hosts were discussing a California school district that was pushing the start time of its high school back in order to combat its students' sleep deprivation. That would have been a welcome change for The Kid in high school, but Mr. Carolla made a fairly compelling point against the change – yes, these kids could probably use more sleep, but they better get used to not getting it. That's just how life works.
This, and more standard reasons, have made me think a lot about sleep lately. In fact, almost all of us are constantly thinking about it, which makes sense, quite frankly – most people aim to sleep about 8 hours a night, if you're lucky, which would equate to 1/3 of your entire life. That's a lot.
Maybe it's because I'm writing this in the morning, and I'm tired, but my first thought about sleep is how terribly designed waking up from it is. So rarely do you ever wake up with absolutely no cobwebs to shake off. It seems like, no matter how early you go to bed, you're always going to be miserable when that alarm goes off.
It's also poorly designed in that we are completely unable to get ahead of the game. Almost every weekend of my existence has involved sleeping in if I have the chance – I'll put in consecutive nights of 9-10 hours in bed, and will feel great doing so. Yet by the time I wake up for work Monday morning, I'm already exhausted, regretting my lack of nap time and fantasizing about the next weekend. That seems like a real shame. Couldn't we have evolved to just pop out of bed feeling refreshed?
I think part of the problem is that we just need so much damn sleep – at least, relative to how many hours in the day there are. Sure, CEOs of Fortune-500 companies are wired to naturally only crave a few winks each night, but the vast majority of us only feels truly satisfied with 9+ hours of sleep. The fact that we're so rarely left with 9 hours in the day to get our desired amount is constantly upsetting every morning I wake up. I know I'm not alone in those feelings.
An obvious way to look at the trade-off is you sacrifice hours of sleep to have a fuller life when you're awake, and that's certainly true. Going to bed at 8:30 PM so I can feel rested waking up at 6 AM means I'm doing basically nothing outside of work, and that's not the life I want to lead. And whenever I consider adding something to my repertoire – reading, exercising, writing blogs, etc. – the only hours I can realistically steal from are the ones my mind and body wishes in the morning it had spent sleeping.
Our busy schedules aren't the only factors, though, and that gets down to the real (hor)crux of the issue, which is a theory I've had for awhile now; our modern sleep cycles are simply not aligned with a 24-hour day. It wouldn't even matter if nothing were on my calendar preventing me from getting to sleep – I just would not be tired enough after having slept 9 hours the night before to get to sleep early enough that I could get another satisfying 9 hours within the same cycle.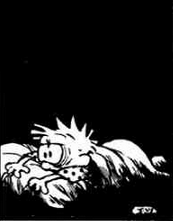 To make it clearer: Let's imagine that I fall asleep on Sunday night at 10 PM, and wake up at 7 AM the next morning, and for the sake of argument I feel refreshed. What I'm saying is that, almost no matter what, I would not be tired enough on Monday night to be fast asleep again by 10 PM. My body is just not wired that way. Instead, I would fall asleep at maybe 11:30, sleep restlessly because I wasn't that tired to begin with, and then I'd either wake up feeling exhausted at 7, or I'd sleep in happily until 9. Either way, the 24-hour cycle does not work.
With that in mind, I want to propose a 28-hour day. 24 hours is just not enough time to go to bed tired and wake up refreshed. We basically need an extra two hours on each side of things – asleep and awake – to play it safe.
I guarantee my petition would get the required 395 signatures. I mean, think of the endless possibilities! I'll let the Sun know to get on it.
Anyway, reflecting on sleep makes me wonder why we even have to sleep in the first place. Our time on this Earth is finite, and as much as getting a good night's rest is, at all times, a wildly enticing proposition, it seems a bummer that I invest 30% of the limited resource that is my life into not being awake. Wouldn't it be better to not have to sleep at all? We could accomplish so much more if our biology didn't mandate rest.
There are a few different theories scientists have about why sleep is required. And keep in mind, it's not just humans that need sleep – virtually every animal that's ever been studied has shown some sort of sleeping habits. And unlike other biological urges we have, like eating or drinking, there's literally nothing we can do at a certain point to stave it off – stay awake for long enough, and succumbing to slumber is inevitable (what's also interesting is that, unless you're Rip Van Winkle, we can't really stay asleep for that long either).
The four main theories I came across in This Article:
1. Sleeping allows the body to repair cells damaged by metabolic byproducts called free radicals
2. Sleep helps replenish fuel (e.g., ATP), which is burned while awake
3. As you learn and absorb information throughout the day, you're constantly generating new synapses, but your skull has limited space, so sleep might be when superfluous synapses are cleaned out
4. During sleep, your brain might be replaying the events of the day, reinforcing memory and learning
While my uninformed gut finds 1 and 2 most compelling, it could be any combination of them. Really, though, I like to think that we need sleep, and that we get tired in the first place, for more sociological reasons.
We get tired so that we're allowed to, or forced to, stop doing things. Without being tired, you'd have no excuse to wrap up a dinner party – it would just go on endlessly, until you all admitted you were bored of each other. You'd have no alibi to tell your friends when you don't feel like going out with them that night. Sitcom wives couldn't get out of sex with their husbands, and our global overpopulation problem would turn into a nightmare.
You'd probably also be forced to use the hours freed up from sleep to work, so it might not even be a huge improvement.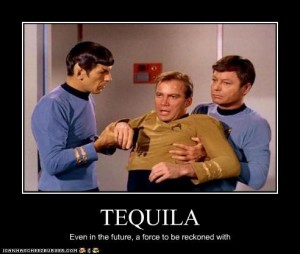 The main thing that jumped out at me was how it would affect people's drinking behavior. After all, alcohol is a depressant – it makes you tired – which is a huge factor in causing people to stop drinking. They get sleepy, or they pass out, but either way the wine stops flowing. Without getting tired, binge drinkers would more frequently die of alcohol poisoning, or at the very least, have a VERY long wait until the effects of the Jose Cuervo wear off.
So while sleep's current construction could use a little readjustment, and it would be nice to have an additional 7 hours of the day, it'd be bad news for sleep to go away entirely for all the reasons discussed. In particular, though, completely getting rid of sleep would cause us to lose out on a minute, sublime experience that often serves as the one of the most pleasurable moments of the entire day.
The event to which I'm referring occurs during the middle of a weekend night. You wake up, it's dark out, and have to go to the bathroom. After groaning and getting out of bed to relieve yourself, you warily check the clock. Here's where it gets good.
To your delight, it's an hour or two earlier than you thought it was going to be, which is joyous news because that means you have more time to sleep that you thought you had. You get back in bed and stretch out a bit, milking that feeling for all its worth. After you're satisfied, you pull your comforter over yourself and roll back over, content that no alarm is going off at any point to wake you up before you're ready. Then you drift back to sleep.
Glorious.