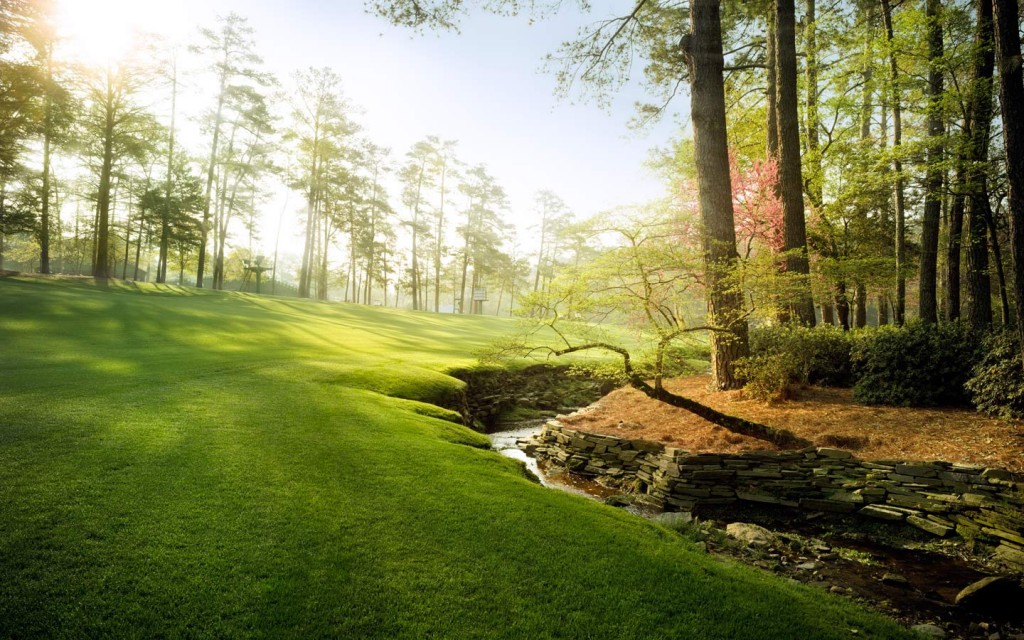 There are two times of year that are widely considered to be the paragon of American athletics. One is in late October, when the World Series is taking place, the NBA and NHL seasons finally kick off, and the NFL is in full swing. The second time occurs at the start of Spring. Actually, it's basically ALL of spring.  The Masters. The NFL Draft. Opening day in baseball. The NHL and NBA playoffs finally arrive, and are wild seasons unto themselves. This year, this glorious stretch of athletic competition is prolonged by the World Cup. And it all kicks off with the NCAA basketball conference tournaments, and then, of course, March Madness.
People absolutely love March Madness. There's just something about the frantic schedule and the propensity for upsets that makes fans go crazy. Every office or group of friends has a bracket pool, either for fun or for money. Apps like the "Boss Button" are created so employees can stream the games on their computers at work and have a way to avoid getting caught by their managers. Millions of dollars are won and lost on prop bets, like "will there be a buzzer beater in the round of 64?"
There are certainly a number of contributing factors to our nation's obsession with this particular tournament. One, the early round games begin at noon, and it's fun and refreshing to have high-stakes elimination games being played during lunch time. Two, fierce regional ties come into play, and whether it's your alma mater, or a school near where you're from, rooting for "your" team taps directly into our primal, tribal instincts.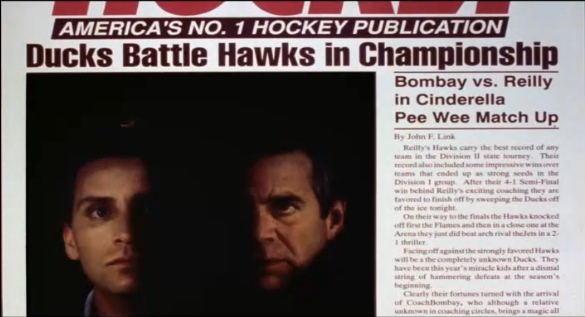 Finally, there's the Cinderella Story that 395% of sports movies are based on, whether it's Mighty Ducks vs. The Hawks, Toon Squad vs. The Monstarz, or what have you. The underdog going up against the favorite. Butler taking on Duke in the final game. Wichita State from last year. George Mason, a few years back. March Madness' rigorous schedule, and its single-elimination format, allow for upsets-galore, and thus throughout the tournament's history, there are myriad examples of the little guy getting much further than he should.
This appeals to our belief in the American Dream. The 99% beating the 1%. Rags to riches. Starting from the bottom, now we're here. For so many of us, it's fun to see David beat Goliath. But not for me.
I should admit at this point that, for reasons I won't get into now, I'm not exactly college basketball's biggest fan; that, though I love the game of hoops, I'm really an NBA snob. That fact probably doesn't help my March Madness predicament from the get-go. But the reasons for my disparaging attitude toward the tournament go well beyond the truth that all I see in college ball is anonymous dudes playing hot potato behind the three-point-line before jacking up a contested triple, one agonizing 35-second possession at a time.
My problem stems from my everlasting desire to see the best possible teams square off against each other. Put simply, I want to see #1 play #2 every single time. No exceptions. You can call it frontrunning if you want. So be it. One of the reasons our society loves watching sports in the first place is to watch the best in the business go at it – because these athletes represent the pinnacle of the competition. Every time an upset happens, it eliminates the clash of the true titans as a possibility. Sure, it's fun for those few minutes it lasts, but then you end up with less talent, and thus a less intriguing match-up, in the next round. That, to me, is always a disappointment.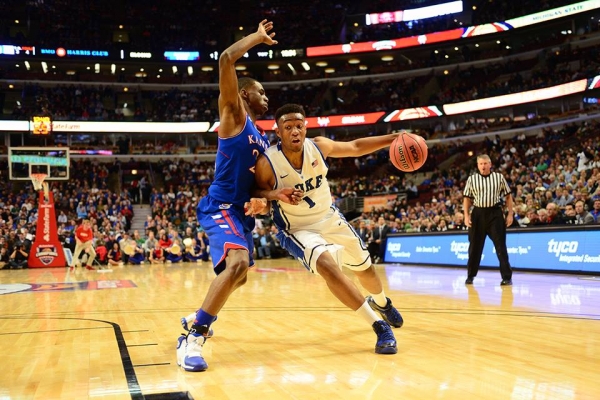 Here's how I think about it. At the start of this year, there was an incredible amount of hype surrounding college basketball's freshman class, as it was reportedly the most talented single-year generation in a decade. Early on in the season, there was a double header on national TV that saw Michigan St. playing Kentucky and Duke playing Kansas, a feature that showcased the – at the time – three top prospects in the sport: Andrew Wiggins, Jabari Parker, and Julius Randle. These, to me, were intriguing match-ups. The profile of these games, and the reputation of their players, was so high that I was interested enough to tune in. I found it incredibly entertaining, despite the fact that this fixture consisted of  early-season, non-conference games that ultimately matter very little in the 2014 national title picture.
I'm cherry-picking years, but in 2011, the #8 seed Butler and the #11 seed VCU made it to the Final Four. Exciting upsets, right? Let's imagine that this year the same thing happens – that, for example, #8 Colorado and #11 Providence win four games in a row, and go head to head in the semi-finals. Are you really excited to watch that game? I suppose that if you're reading this, you're probably going to watch anyway, given the stakes of the game, but just imagine that, instead of the match-ups mentioned above, you had Colorado and Providence dueling back in December. Are you even watching that game, between two truly random teams in which you have no interest? Are you aware that it's on TV at all?
Better question: Unless you're in Boulder, or chillin with Bullets in Barrington, is it even on TV in the first place? Isn't there probably something else that ESPNU would broadcast? Isn't the fact that it wouldn't be on TV incredibly telling?
I understand that "stakes" heavily influence how compelling a game can be; that's why preseason football is barely recognizable as the same sport, and assholes, when forced to play poker for fun instead of real money, always go all-in on the first hand. This is certainly true for the NCAA championship game – because it's for all the marbles, it's worth watching regardless of which teams have qualified. That's not what I'm saying. What I'm arguing is that it's just far more compelling when talented, high-profile teams are playing in that high-stakes competition. Upsets prevent that from happening.
I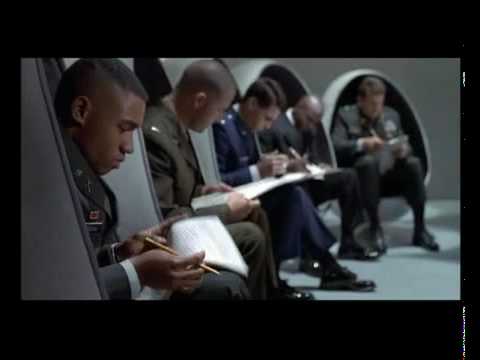 want to watch teams play because, as Zed from Men In Black would say, they're "the best of the best of the best," and they beat the rest on their road to ultimate glory. Not because the small sample size allowed for extreme outliers to advance.
And that's the main reason I'm just not built for the Mania of March.
So when you tune in to the Madness this week, stop cheering for upsets. You're only rooting for your TV future to be less interesting. Instead, start rooting for the favorites. Don't be ashamed. We'll all be better off in the next round.