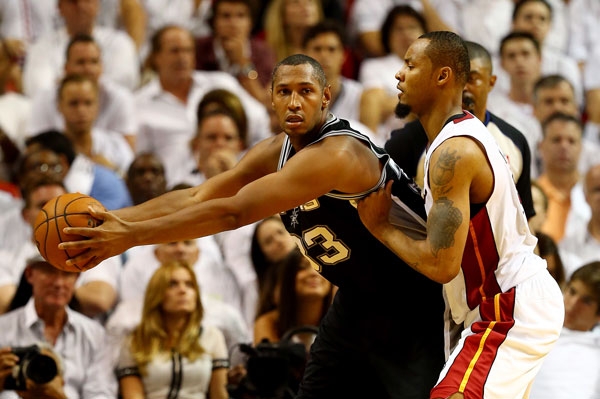 Last night was Game 5 of the 2014 NBA Finals between the Miami Heat and the San Antonio Spurs, a rematch of last year's entirely epic championship series. Though a miracle turnaround had technically been still within the realm of possibility – especially when you have Lebron James on your team – it didn't play out that way, and honestly, this year's Finals never made you feel like the Heat had any chance of coming back. In some ways, this, too, was an epic series, but not because of any down-to-the-wire finishes; rather, because the Spurs completely dismantled the reigning champions in astonishing fashion. After four straight years, and four straight trips to the Finals, the wheels of the Miami Heat have finally come off.
I'm not here to parse through the X's and O's of the match-up, or to laud the Spurs for the way they easily deconstructed Miami's scrambling defense (although Boris Diawesome was an absolute revelation). Rather, this seeming end of an era has got me thinking a lot about the journey and the mindset of what are probably the most demeaned fans in all of American sports: those who root for the Miami Heat.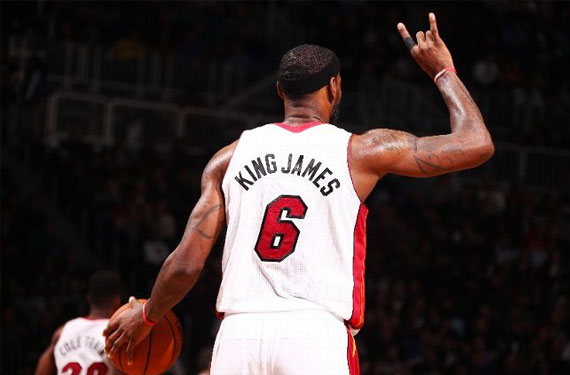 Now, just to clarify, I'm not really interested in front-running band-wagoners. I don't even mind them, honestly, as I totally sympathize with rooting for the change to witness greatness, but that's not the focus of this post. Instead, I want to consider the plight of the individual who always loved the Heat, who slogged through 15-win seasons and first round playoff exits, and only recently stumbled into the success brought about King James taking his talents to South Beach.
Lebron (or "Delonte West's ex-lover's son," as I prefer to think of him) made The Decision in July 2010, but before he made that choice, and promised 8 titles before he'd even played a game for the team, Miami was just a run of the mill squad. They weren't the old Clippers, or more recently the Bobcats, who were such a laughing stock that your friends couldn't fathom any reason for one's undying support. Yet they also weren't the Lakers or Celtics, storied and famous franchises that have each won more titles than a person has fingers. Rather, The Heat sat in that happy middle of being consistently competitive, achieving mostly decent records and even snagging a championship against the Mavs in 2006 when Superman teamed up with Flash.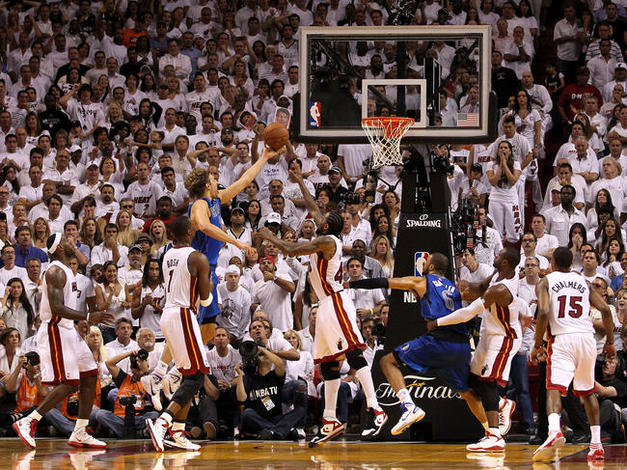 All that changed in 2010, when Lebron and Bosh fled the Cavs and Raps respectively to form a super team, and for the most part, it worked. Sure, it didn't go quite as planned. There was their 9-8 start their first season, which caused a media circus. Their offense had some serious spacing issues. They were eventually upset by the ball movement of the Mavericks and the brilliance of Dirk Nowitzki.
They still made it to the Finals that year though, overcoming their arch-rival Celtics on the way there, and, until last night, had yet to lose another playoff series. Since then, they've gone to the Finals three more times in three years, and hung two more banners in their rafters. Last season, they ripped off 27 straight wins, which is the second longest streak in the 68-year history of the NBA. Their swarming defense effectively ended Linsanity.
Most people would agree: this has been, by far, the most successful era in team history, and it's all thanks to Lebron. In that way, King James donning the Heat uniform was the greatest thing to have ever happened to the franchise. His coming was a gift.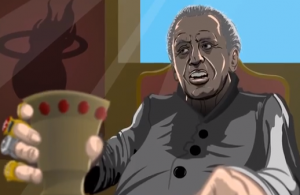 Yet it was also a curse, I would argue. Before The Decision, it was easy to be a Heat fan. You could rock a sweet black D-Wade jersey, and talk about how underrated Alonzo Mourning was. Your team had heated (sorry, had to) battles in the playoffs. They were a self-respecting team. At no point in the franchise's history did anyone have to defend his or her Heat fandom. Unless, of course, they were arguing with a Knicks fan about Pat Riley (Schenectady Represent!!!).
When Lebron, Wade and Bosh teamed up, The Big Three (-Nine-Five) not only attempted to stack the deck, but (accidentally) did so in a fairly classless way. Instantaneously, the Heat replaced the Lakers and the Yankees as the most reviled team in American professional sports. Even outside of the heartbroken Cleveland supporters, who went so far as to videotape themselves burning Lebron jerseys, people all over the country actively and passionately rooted against them. Veteran players spoke out to condemn their chosen course of action.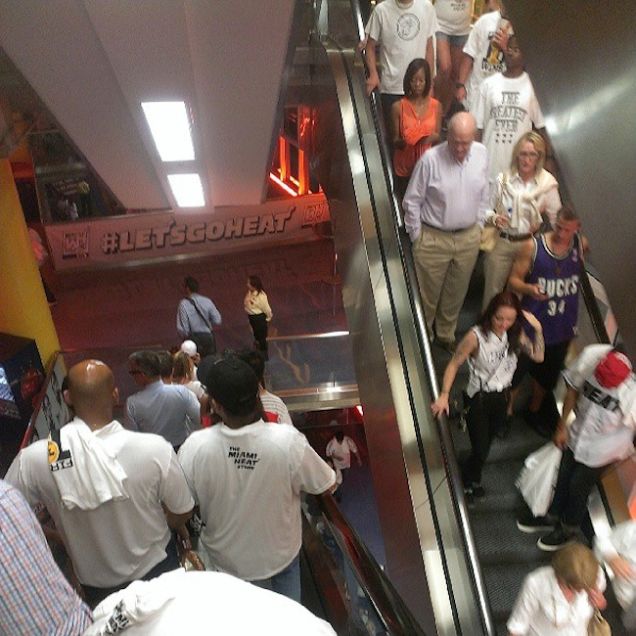 The nationwide judging didn't stop at the level of the players, though, as the supporters of the team began getting criticized just as much as its roster. The Heat's fan-base had never been legendary for its ardor, I suppose, but I also can't remember them being notorious for their apathy – at least not more so than any other particular constituency of supporters. Now that national cameras were constantly resting on Section 100 seats, though, it quickly became apparent that the attendees of professional basketball games in Miami weren't the most punctual folks out there. Nor was it the most resilient constituency to exist, as we learned when fans, having capitulated in the face of a 5-point deficit with 28 seconds to go in what would have been the deciding Game 6, fled to the exits to beat traffic, abandoning their team on the brink of arguably greatest comeback in NBA history. For the Heat-Haters, this was the culmination of the despicable nature of the Heat fan, affirmation of what they wanted to believe.
Though this behavior happens in every stadium across the league, I'm not trying to defend it. What I'm trying to do is defend the real fans of the Heat, who find themselves rooting for America's most despised team.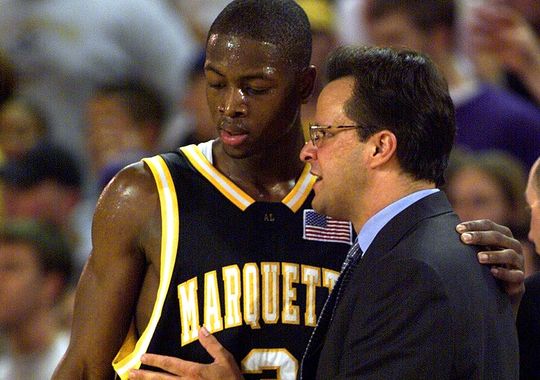 I'm trying to defend them because, these days, every Heat fan I've met feels the need to defend himself. Take, for example, one of my colleagues at work. When he started a few months ago, it didn't take long for us to start talking hoops, and then, of course, I quickly asked which team he backed. I already knew he grew up around DC, and that he went to college in Virginia, so when he replied that he rooted for The Heat, I couldn't help but  skeptically respond, "Oh… really?" He instantly started to defend himself, saying "I know, I know, but…" and launched into his back-story about  how his father grew up in Miami, or is somehow a Marquette fan and has loved D-Wade ever since, or whatever it was. It doesn't matter what the rationale actually is. What matters is that he feels the need to explain himself, much more so than really any other fan-base. And it's not just this one fan. They all seem to feel guilty – embarrassed that they align themselves with a team so loathed. I would feel the same way.
So yes, Lebron's arrival begat the most successful run in franchise history. And while Miami's fans might have wished that Lebron's recruiting had been handled a bit more tastefully, I'm can't imagine that every fan wouldn't do it all over again. I mean, back-to-back titles are pretty hard to come by; just ask the 13 current franchises that have never won even a single one. But the success has come with a pretty big trade-off, namely that it's much more difficult to be proud of rooting for your beloved team.
It's a worthwhile trade-off to be sure, but it's a lot better to be proud of rooting for your team, and I feel like it's a bummer fans that, when they finally taste victory, it comes as a bit of a double-edged sword.